Howdy!
Sarah.  Registered Dietitian.  Texan.  Science nerd.  Vegetarian.  Scifi/fantasy geek.  Proud Hufflepuff.  Shoe hoarder.  Coffee addict.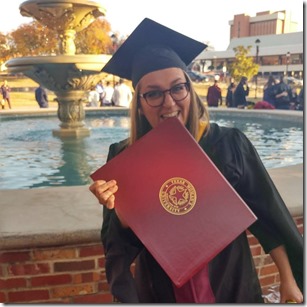 My little family…
I've been married to a pretty awesome dude for eight years now!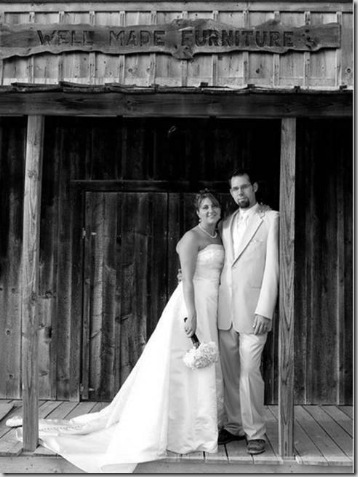 Two awesome pups- Anabelle and Harley(aka the Harley Monster!).
"The Harley".
Anabelle (or as I like to call her "Nanners")
And a cute lil' kitty cat!
Missy (she has ridiculously long whiskers!)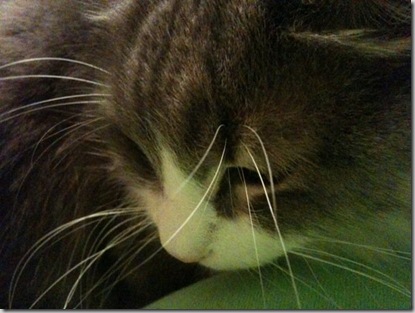 My career…
I have two Bachelor's degrees and a Master's degree.
I have a Bachelor of Arts in Music from Tarleton State University, and for 5 years I  taught music and decided to leave my teaching job in search of something else.  It was just not for me and I couldn't see myself doing that for the next 30 years.
I had recently lost quite a bit of weight and my interest in nutrition was growing and I felt drawn to that as a career field.  So off I went back to school for my second bachelor's degree in Nutrition and to take all the course work that I would need to get into a dietetic internship and become a registered dietitian.  I went through the DPD program(Didactic Program in Dietetics) at Texas Woman's University- It was a long four years and it was grueling.  Lots of hard work, lab reports, sleepless nights, anxiety and a few tears.  But well worth it.
After I finished all of my coursework to become eligible to apply for a dietetic internship I went through the matching process and matched at Texas Woman's University for my dietetic internship as well (see this post for my DI match story and this post (part 1)as well as this post (part 2)for my dietetic internship stories!).
After I finished up my dietetic internship I sat for my RD exam (and passed!) and recently finished my Master's degree in nutrition.  I'm now working as a clinical dietitian at a Rehab hospital in DFW and I absolutely love it!  It combines most of my favorite things about being a dietitian: the clinical/science stuff, teaching/education for my patients (I teach a monthly stroke class for our patients) 
My weight loss journey…
I lost around 60 pounds and I'd honestly like to lose 20 more pounds (and by that I mean lose the 20 lbs that I put on while I went through school and my internship).  It's been a bit of a roller coaster over the last few years, but I discovered that I had really put myself and my health on the backburner with all of the school stuff that I had going on.  But here's to fresh starts and taking care of yourself because dammit you matter!
I guess that's about it for now!  I'll be updating this page as I think of things to add to it.  Enjoy!!