These are delicious and so very simple to make.  Make a lot of them and freeze them ahead of time and heat them up for a super quick super healthy breakfast!  These were inspired by Ashley's buckwheat muffin bake. 
P.S. no need to go buy the expensive oat flour at the specialty store- you can make your own by putting some oats in your blender or food processor and grinding them till they look like flour!
Banana Oat Breakfast Muffins (makes 2 good size muffins or several smaller muffins if you'd rather make them in a muffin pan)
Ingredients:
1/2 cup oat flour
2 Tablespoons rolled oats
1 teaspoon cinnamon
1 teaspoon baking powder
pinch of salt
1 banana, mashed
1/2 cup almond milk
1 teaspoon vanilla
2 flax eggs (2 tablespoons ground flax + 6 tablespoons water)
Directions:
Preheat oven to 350 F.
Whisk together flax egg (2 T ground flax + 6 T water) and set aside.
In a small bowl mix together oat flour, rolled oats, cinnamon, baking soda, and pinch of salt.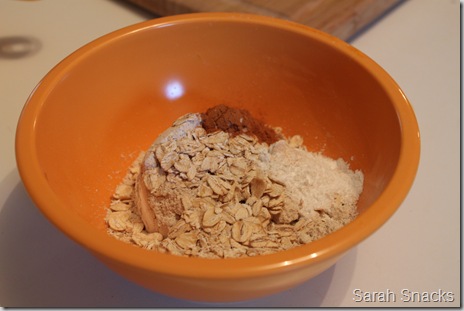 In a bigger bowl whisk together mashed banana, almond milk, and vanilla.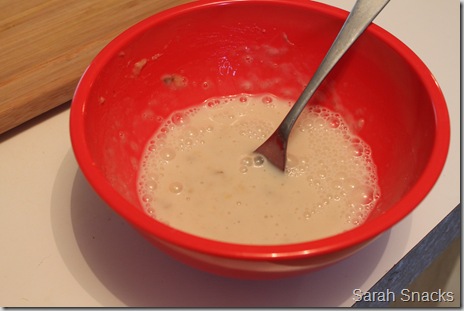 Add dry ingredients into wet and stir until just combined.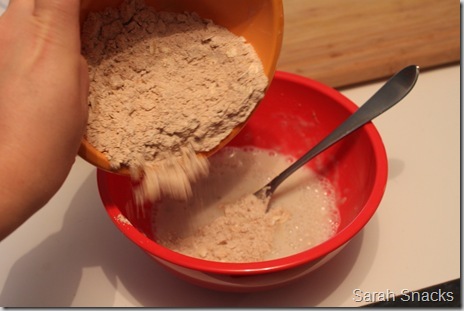 Add flax egg to the mixture and stir to combine.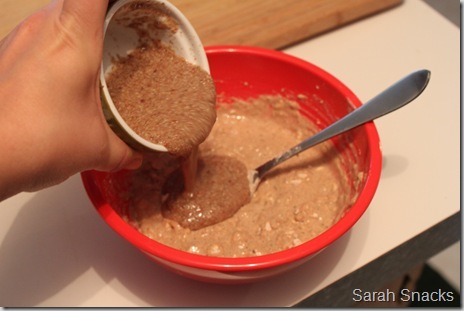 Pour into two ovenproof containers or a muffin pan and bake in a 350 F oven for 35 minutes.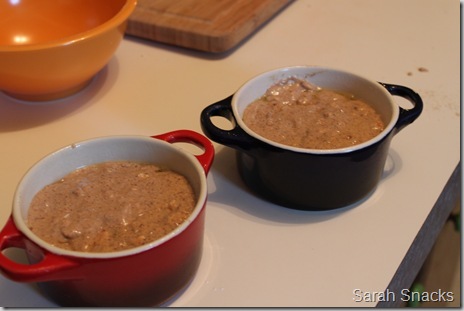 Do try to let them cool a little before you snarf them down!
(I couldn't decide which of these three pics I liked best, so you have to see all three of them!

)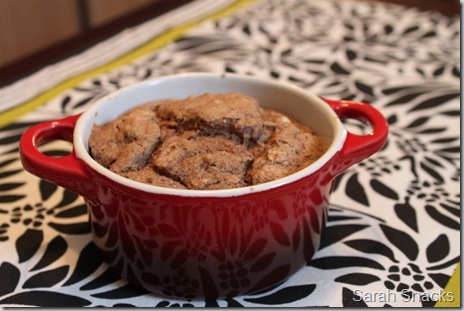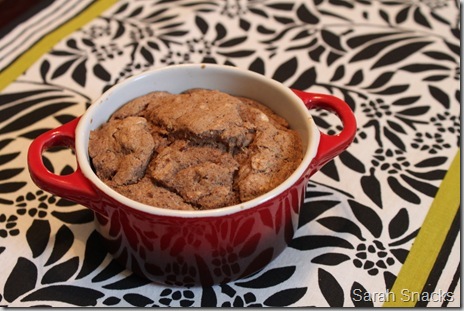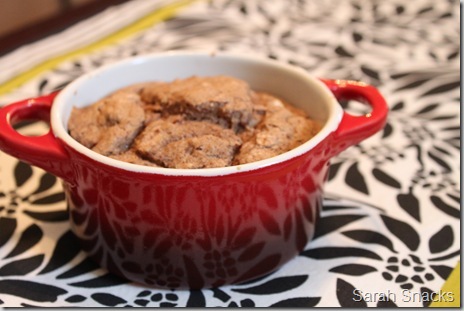 You could totally eat this as is, or take it to go on a rushed morning OR you could top it with some seriously awesome toppings!  Like almond butter, peanut butter, coconut butter, walnuts, fruit preserves, or shredded coconut to name a few!
Happy snacking!