I got some organic blueberries on super sale at the farmers market last weekend and we've already eaten most of them right out of the package but I wanted to save some back for some blueberry muffins.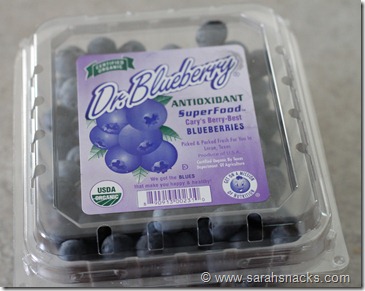 These are super delicious- a great grab-and-go breakfast or snack option when you're in a hurry!  Also, I'll never buy supermarket blueberries again after trying these from the farmer's market. So. Much. Better!
Blueberry Oatmeal Muffins
Prep Time: 5 min
Cook Time: 20-25 min
Ingredients (12 muffins)
11/2 cup whole wheat pastry flour
1/2 cup oats
1/2 t salt
1 T baking powder
1/2 cup sugar
1 cup milk (I used unsweetened almond milk!)
1/2 cup applesauce
1 t vanilla
11/2 cup fresh blueberries
Instructions
Directions:
Preheat oven to 350 F. Spray muffin pan lightly with cooking spray.
Combine dry ingredients in a medium sized bowl.
Add wet ingredients and stir until just combined.
Carefully fold in blueberries.
Divide batter evenly into the muffin pan. You should get 12 muffins.
Bake muffins for 20-25 minutes until toothpick inserted into a muffin comes out clean.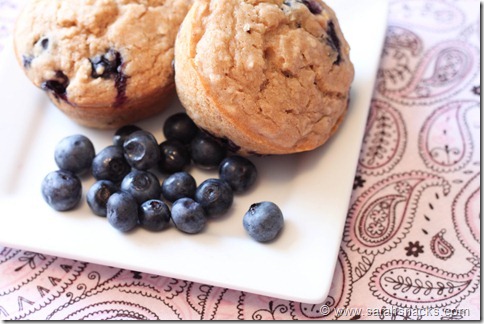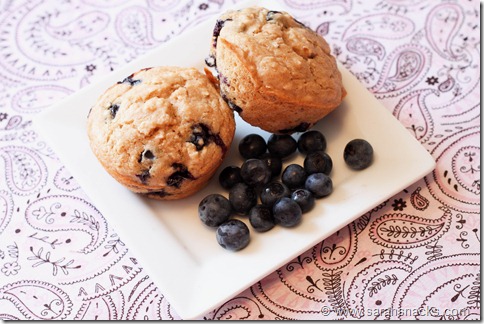 Hope you enjoy these- have a great day!