These cookies! So very good! Nice and chewy with just the right amount of melty chocolate. Perfect with a nice glass of my favorite almond milk!
Oatmeal Chocolate Chip Cookies
Prep Time: 10 min
Cook Time: 10-12 min
Keywords: bake vegan cookie
Ingredients
1/2 cup butter (or earth balance)
1/2 cup sugar
1/2 cup brown sugar
1 flax egg (1 T ground flax seed + 3 T water)
1 t vanilla
1/2 t baking soda
1/2 t salt
1 cup all purpose flour
1 cup oats (quick oats or rolled oats will both work)
1/2 cup chocolate chips
Instructions
Preheat oven to 350 F
Whisk flax egg (1 T flax + 3 T water) together and set aside
Beat butter and sugars together (I used a hand mixer) until creamy
Add flax egg and vanilla and beat until combined
Beat in remaining dry ingredients except for chocolate chips
Fold in the chocolate chips by hand
Drop by the tablespoon onto a prepared baking pan and bake for 10-12 minutes
mmmmm… just look at em!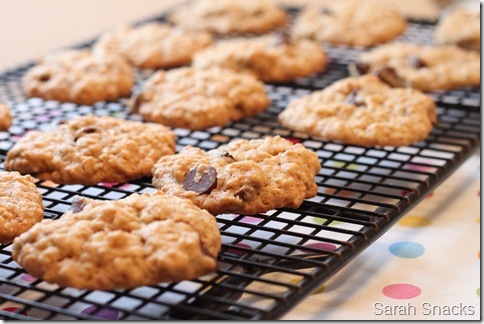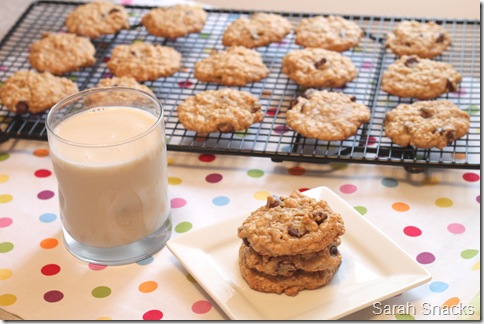 Enjoy!!!