Hey there!  Time to update the race page!  Last weekend I did the Cowtown Marathon 10K.  I've previously done the 5K but this year I wanted to try the 10K.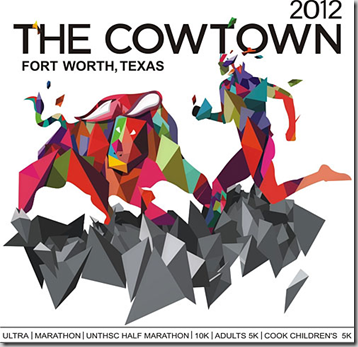 The day before the race I headed over to Will Rogers Memorial with Laura to pick up my race packet and peruse the expo. 
Before we headed over there we hit up the Fort Worth Food Park with her cousin Jennifer and chowed down on some Food Truck food!  I got the spicy asian flatbread from the Good Karma Kitchen Truck.  It's my new favorite thing in the whole entire world.  I'm completely obsessed with it.  The Good Karma Truck is fantastic- I've tried their chili and their taco salad before and I've yet to have anything from them that wasn't delish!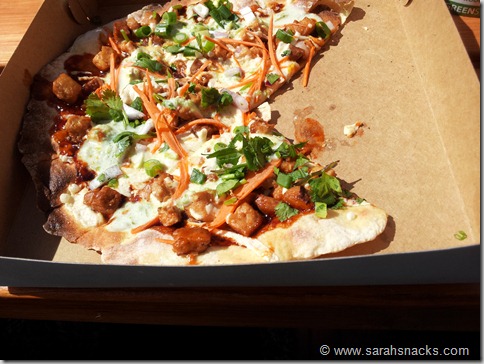 And the ladies that own the truck are soooo sweet!!  They just gave us a lemon bar to try and it was FANTASTIC!!!  To die for.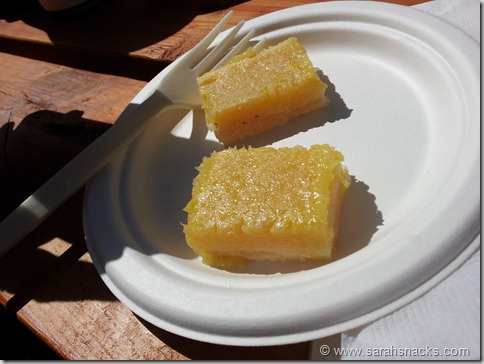 When hitting up the expo I was on a mission to test out a marathon stick.  I finally found the booth and I loved it!  I bought one and I have used it every day to work out my muscles and haven't gotten sore once after working out even though I've been pushing myself really hard this week and would normally be incredibly sore.  Bottom line get one!  This little thing is life changing! (though I would recommend trying it out at an expo before you buy it because there are several different kinds)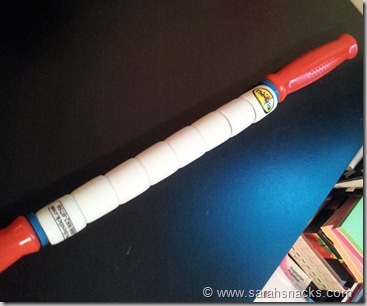 RACE DAY….
The weather was great- a little chilly, perfect for race day!  The 10K started at 7 am.  At first I thought that sucked but since it started so early I didn't have to sit in one bit of traffic going into or out of the race.  I also got a primo parking spot right by the starting line.  Score!  After that I didn't mind at all that it started early.
The course was great too.  It definitely wasn't easy.  There were several pretty tough hills but I kept going and only walked through water stations(I cannot run and sip- I end up with water up my nose and hacking it out of my lungs any time I try).  It also helped that a chunk of the race was on the part of the Trinity Trails where I do my training!  Familiar territory= super awesome!
This was my second 10K and my time was much much improved!  My last 10K time was 1:24:52.  This race my time was 1:16:46!!! I took EIGHT MINUTES off of my previous 10K time!  WOW!!!  Eight. Minutes.
Happy camper face!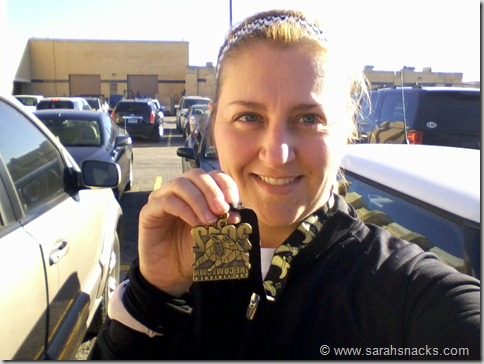 Sweet finisher medal…
Tired face crossing the finish line… (look at my Polar HRM on the outside of my sleeve- nerd alert!)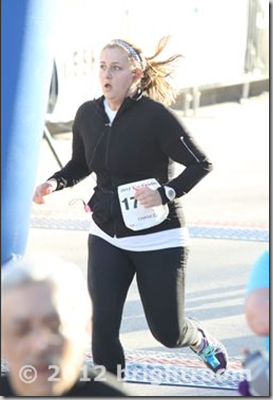 Apparently I give photographers dirty looks (this is my "I do NOT plan on paying $40 for this picture so why bother" look)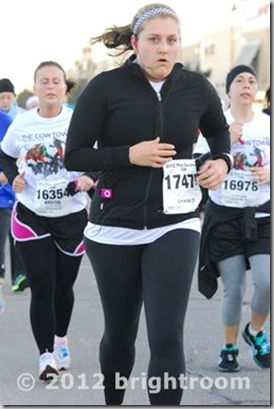 Has anyone ever had a good picture taken of them at a race?  Just curious…
The only negative thing about this race was the post-race food.  It SUCKED.  This is what they gave us.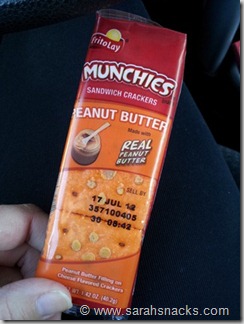 I wish I was kidding about this. I didn't even realize this was what was in the bag till I got out to my car.  Needless to say it went in the trash.  They were offering some kind of nasty fake yogurt too.  GROSS Cowtown- seriously?!?!?!
The last time I ran this race (I did the 5K) the post-race food was fantastic.  What in the world happened???
Anyway I had a blast running this 10K and I'll definitely do it again next year.  Hopefully they'll have better food!