Last nights dinner was amaaaaaaazing!!  So I'll get right to it, cause you're gonna want to come right over and give me a big kiss right on the lips!
Eggplant lasagna bake with garlic cheesy biscuits!
Eggplant lasagna bake
Ingredients:
2 eggplants
a big pile of mushrooms (sorry I didn't measure, haha!)
1 clove garlic
a jar of your fav pasta sauce
your fav vegan mozzarella cheese
vegan parmesan cheese (optional)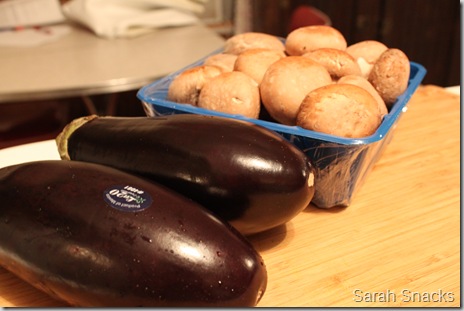 Directions:
Slice your shrooms and sauté them with a clove of garlic.
Add your pasta sauce, cover with a lid, and turn it down to low to let it simmer while you work on your eggplant.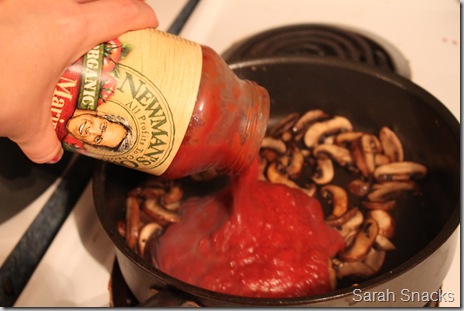 Slice a little piece off of your eggplant to give it "feet"- it won't roll around while you're trying to slice it, so you won't have to worry about cutting yourself.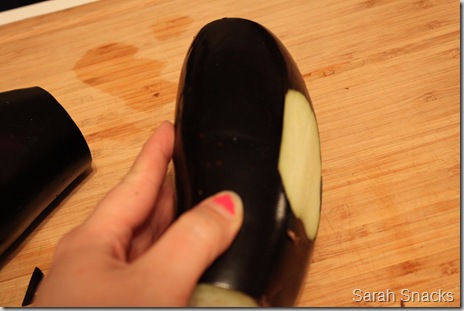 Slice it very thin (you'll be using these eggplant slices instead of lasagna noodles, so slice them as thinly as you can)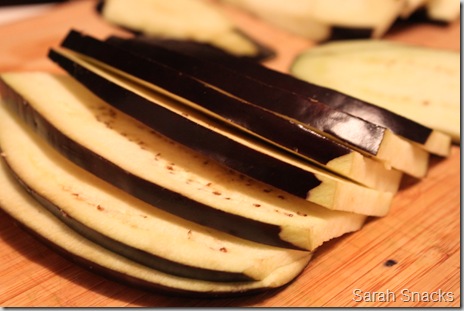 Time to start layering!  Start with sauce, then eggplant, more sauce, then a little cheese.  Continue until you have used all of the eggplant slices.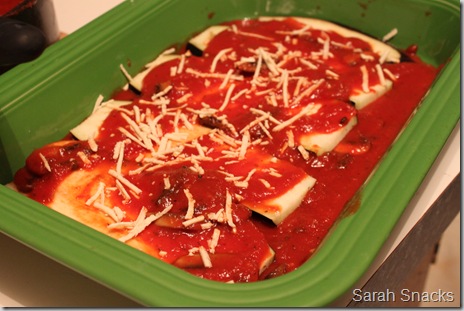 The top layer should be sauce, lots of cheese, and a sprinkle of vegan parmesan.
Bake in a 400 F oven for about 30 mins (till the cheese is all melty and brown on top)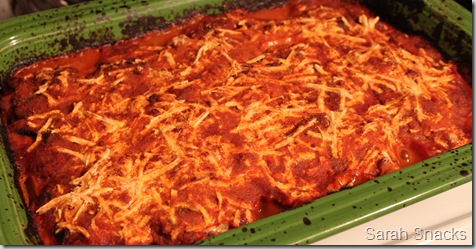 We served it with garlic cheesy biscuits(recipe follows) and a kale salad dressed with lemon juice, olive oil, and a little sprinkle of salt and pepper.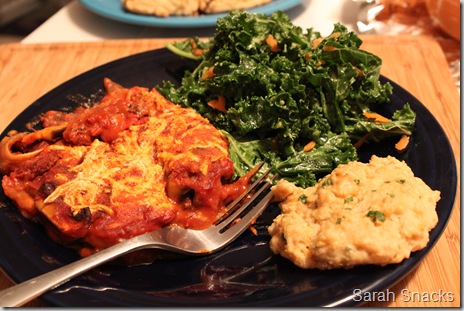 And now the garlic cheesy biscuits! 
Garlic Cheesy Biscuits
Ingredients:
1 cup AP flour
1 cup whole wheat pastry flour
5 tsp baking powder
1 clove garlic, minced
2 tsp fresh parsley
1 tsp dried rosemary
1/2 tsp salt
3 Tbsp Earth Balance
3 Tbsp Earth Balance Shortening
1 cup almond milk
1 cup Daiya Cheddar Style vegan cheese
Directions:
Preheat oven to 450 F.
In a large bowl mix together flours, baking powder, garlic, parsley, rosemary, and salt.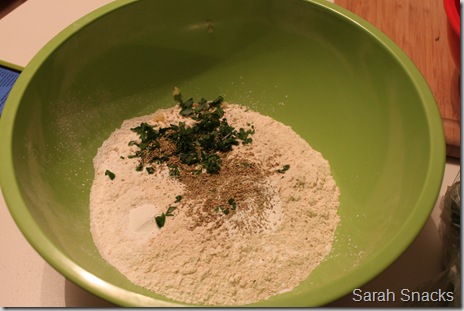 Cut in the shortening and earth balance until it's crumbly.  You can use a fork or a pastry cutter, but it works best if you just use your fingers!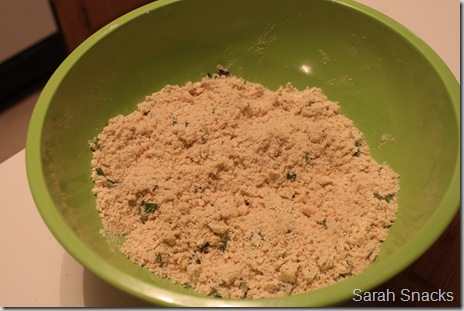 Stir in the milk and Daiya.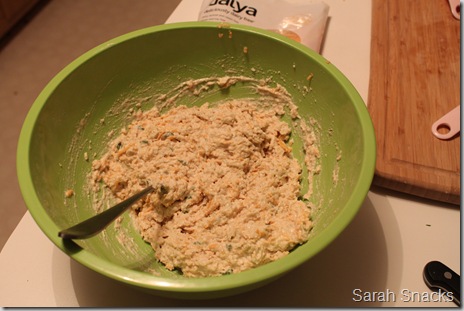 Drop by big spoonfuls onto a sprayed baking sheet or a baking stone.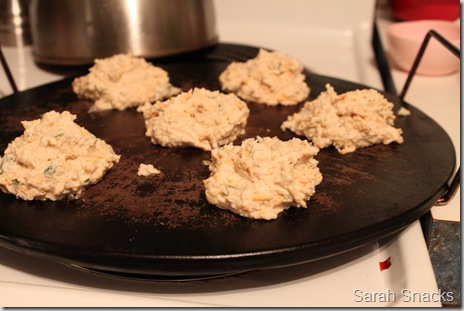 Bake for 15 minutes until lightly brown on top.
Combine a Tablespoon of earth balance, a clove of minced garlic, and a teaspoon of parsley(you could also use dill for this- it would be amazing as well).  Brush over the tops of the biscuits.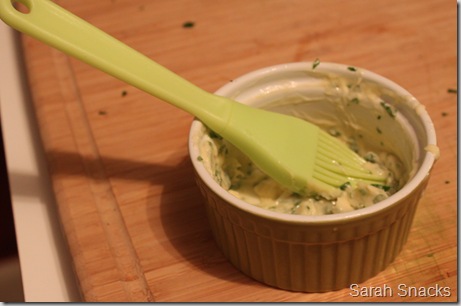 And voila!  The finished product!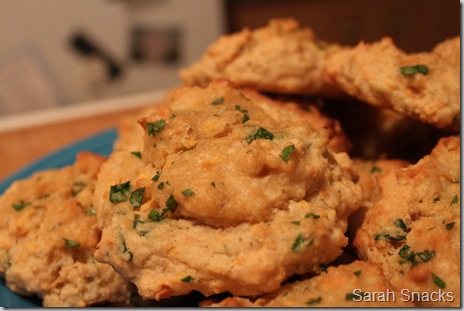 I had to really restrain myself from snarfing the whole batch down!  Oh. My. Word.  These are amazing!!!
Well, I'll leave you to it!  We're iced in again today. 

But mama pea posted a recipe for toffee bars that look freaking amazing so I think I'm going to get my bake on today!
Have a good one!