Happy Wednesday!
Another lovely spring break day today- it's going by way too fast!  I think I'd like another week, please.
This morning I played with the coconut flour I got the other day.  I made pancakes.  I loved them but I wasn't IN love with them.  Know what I mean?  They were good, but not good enough to post the recipe.  I'm going to try again- I want to tweak a few things before I post the recipe.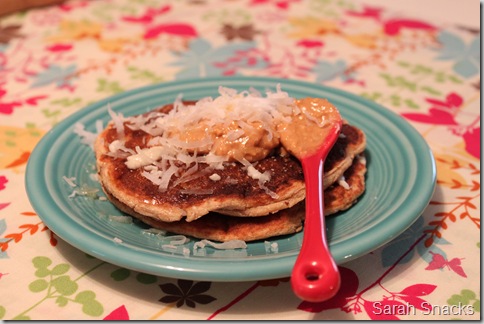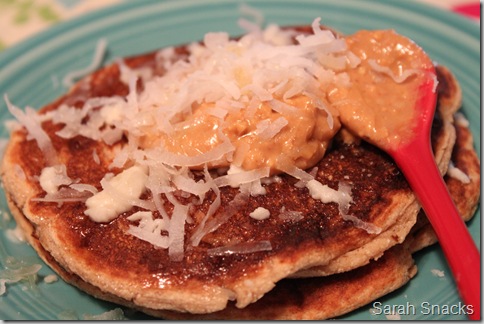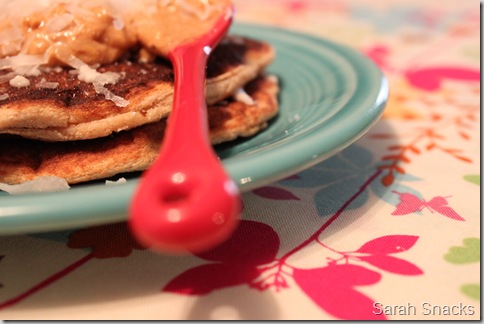 Some more cleaning got done.  And lots and lots of laundry!  And a 2 mile run as well!
For dinner I wanted pasta and I wanted spicy so I threw this beauty of a dish together- it turned out SO great that I knew I had to share!
Simple Spicy Penne
Ingredients:
1 package of Field Roast Italian Sausage
8 oz whole wheat penne
2 cans Muir Glen adobo fire roasted diced tomatoes (if you can't find it you can use regular fire roasted or regular diced tomatoes, but you'll have to add your own spiciness)
4 ish cups of spinach (I didn't really measure, I just tossed in handfuls)
Directions:
Cook pasta according to package directions and set aside.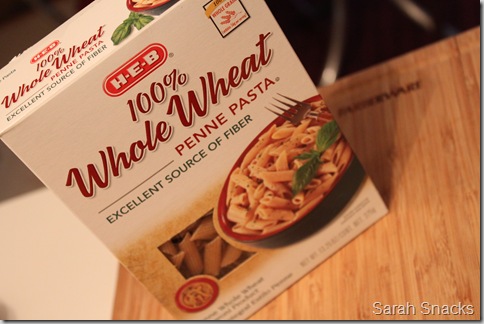 Dice your field roast sausage into small pieces.
Then sauté in a pan.
Add your spinach to the pan and let it wilt down a bit.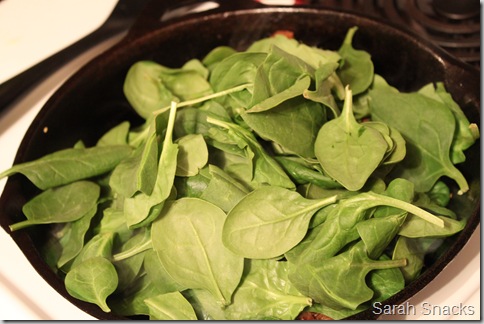 Add the spinach/sausage mixture to the pasta.
Add tomatoes and let the mixture warm up a bit.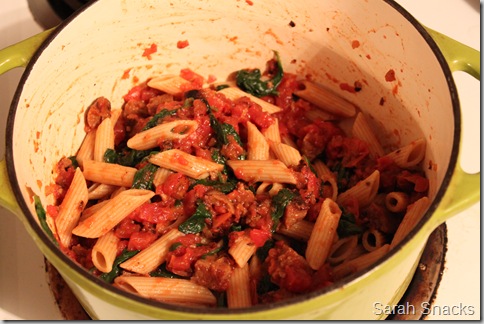 Simple.  Delicious.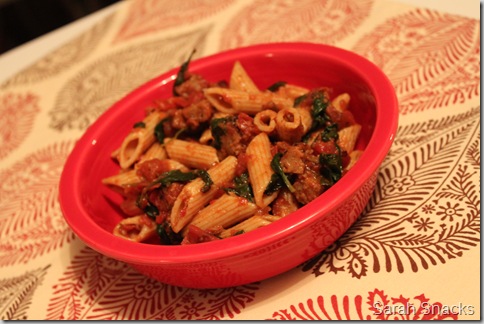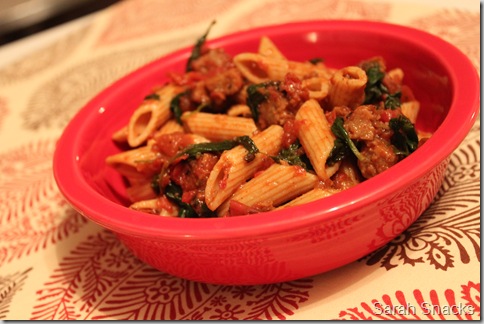 Serve it up with a lovely side salad or you could add any extra veggies you want to the mixture!
Have a great evening, and happy snacking!