I love spinach.  Like a lot.  I put it in almost everything.  I usually buy those big tubs at Costco and throw handfuls of it in everything!  I also used to love watching Popeye when I was a kid.  Maybe that's the reason I love spinach so much.  Who knows!  Either way, this one is dedicated to Popeye!
Popeye's Pasta Bake
(Print this recipe!)
Ingredients:
8 oz. whole wheat penne, cooked and drained
1/2 onion, diced
1 clove garlic, minced
1 bag (16 oz) baby spinach
1 jar of your favorite pasta sauce (or a big can of crushed tomatoes)
2 carrots, shredded or grated
1 tsp Italian seasoning
Daiya mozzarella style cheese
EVOO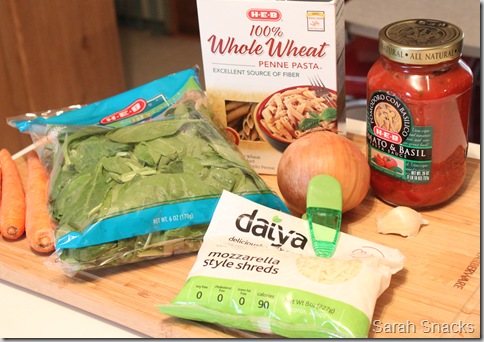 Directions:
Preheat oven to 350 F
Sauté onions in a little EVOO over medium heat until tender.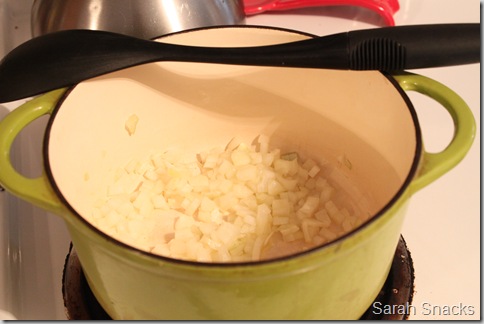 Add shredded carrots and sauté until tender.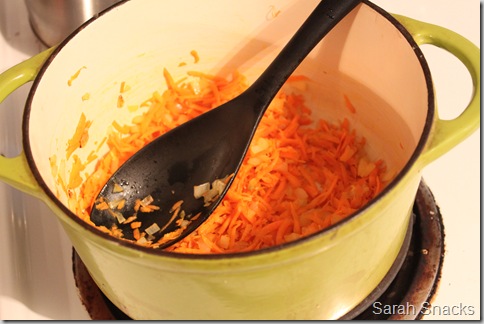 Add garlic and spinach and let the spinach wilt down.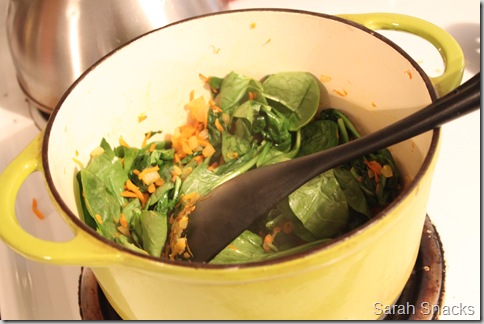 Add your pasta sauce and simmer on low for 5 minutes.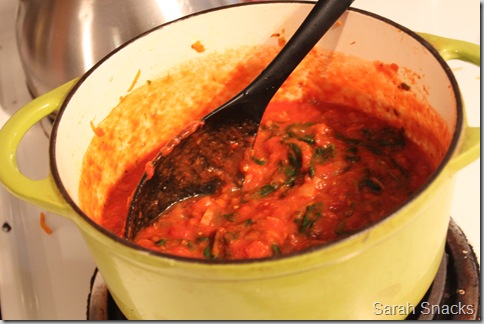 Fold in your drained pasta.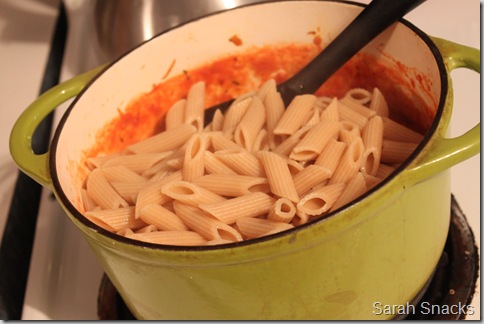 Pour your pasta mixture in a pan.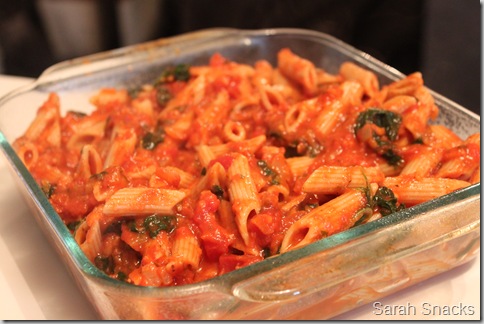 Sprinkle with cheese.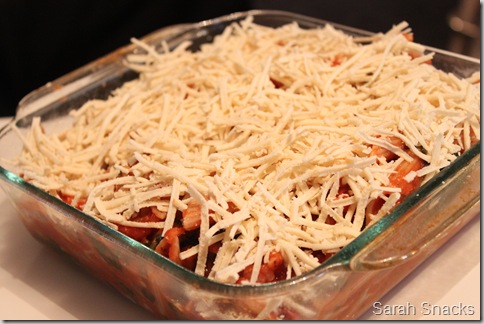 Bake for 35-40 minutes until it's bubbly and cheese is melty and starting to brown on top.
Cheesy.  Spinachy.  Pasta-licious!
Enjoy!