You are going to fall in LOVE with this one!  This is just amazingly easy to make and so very tasty!  My husband loves these and always asks me to make them.  Back  in the day when I used to eat dairy (eww!) I used to make this with a smoked Gouda cheese.  Now I make them with Daiya mozzarella style vegan cheese (Daiya should really pay me for this, haha- I love their stuff!) and I think they taste even better!  I'm going to go ahead and apologize for my picture quality- I was making this really late at night so I couldn't get any grill shots and we were starving so I really rushed through the picture taking!
Smokey Portabella Burgers
Ingredients:
BBQ Rub(recipe follows)
Portabella mushrooms (the number will depend on how many you are wanting to make)
Daiya Mozzarella style cheese
Burger Buns
BBQ sauce
Whatever burger fixings you like
Directions:
Fire up the grill and clean up your mushrooms (I like to scrape the gills out because I think they're oogey, but you can leave them in if you like)
Rub your shrooms with a little olive or canola oil so that the rub will stick
Sprinkle them with your BBQ rub and massage it in a bit.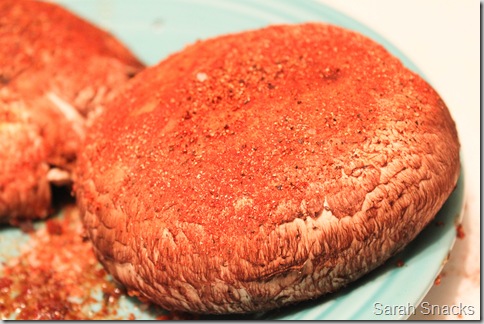 Grill on both sides until mushrooms are soft.
Sprinkle the gill side with your cheese and let it get all melty.
Serve on a bun that has been slathered in BBQ sauce with your favorite burger fixings- sometimes I like to smother in caramelized onions- yummmm!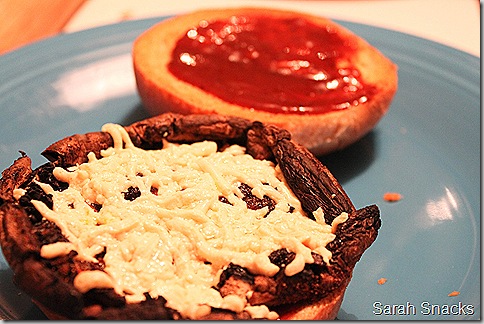 We also served this with baked sweet potatoes.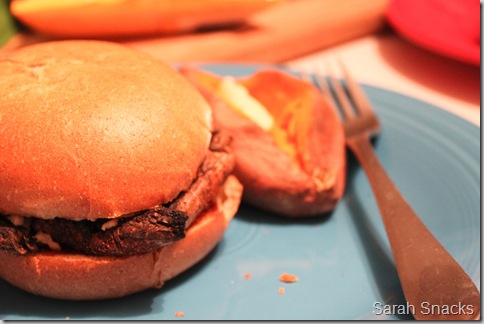 BBQ Rub
Ingredients:
2 Tablespoons light brown sugar
2 Tablespoons smoked sweet paprika (this is the KEY to the whole rub!  It's essential!)
1 Tablespoon ground black pepper
1 Tablespoon coarse sea salt
1 teaspoon garlic powder
1 teaspoon onion powder
1/4 teaspoon cayenne pepper
Directions:
Combine all ingredients in small container.
Mix well.
This will make quite a bit!  Store leftovers in refrigerator.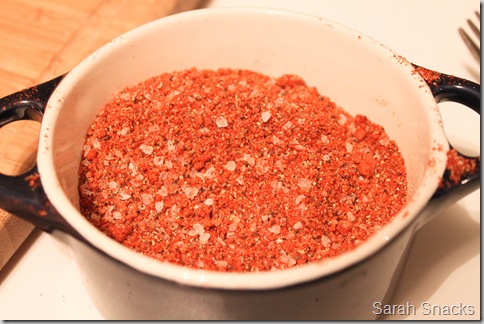 LOVE!