Yay- day 2 of spring break!
Harley had a nice relaxing day today.  She did some napping on the couch…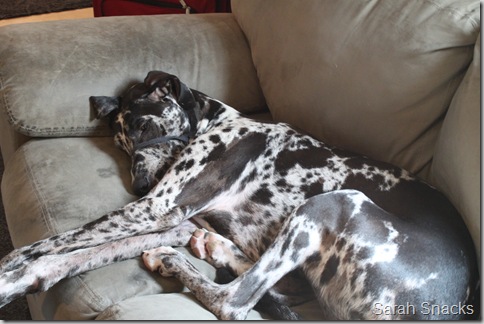 "Mom, stop taking pictures!"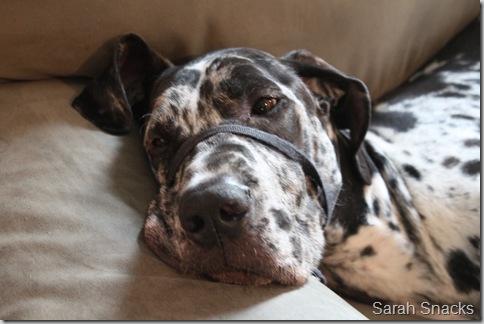 Silly gal!
Not much on the agenda today except cleaning- wow this place was a mess!
The kitchen got scrubbed, some laundry got done.
I tackled the big pile of napkins that have been needing to be ironed and folded.  (I got these as a wedding gift- so cute right?!  And they match the colors of all my fiestaware!)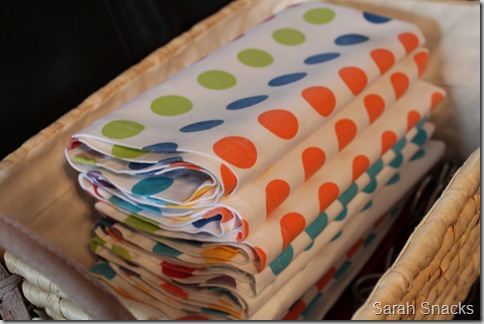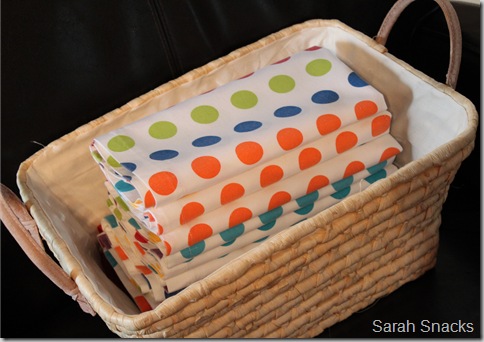 I had a good run before lunch- did my own little 5K and cut a minute and a half off of my personal best 5K time! 
And a yummy wrap for lunch…  A leftover veg burger, a little Daiya, rolled it up and seared it in a pan, then opened it back up and stuffed it with spinach and romaine, pickles, and some mustard.  NOM!
And the same juice I had yesterday (carrot, apple, orange, ginger)…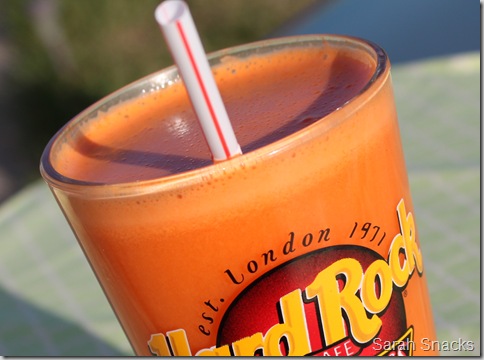 And then I made cookies!!!
They're dark chocolate chip cherry!  And they're amaaaazing!
I followed a standard chocolate chip cookie recipe (subbing a flax egg for the chicken's egg), I also did just 1 cup of chocolate chips (I used the extra dark chocolate ones!) and I added 1/2 cup of chopped dried tart cherries.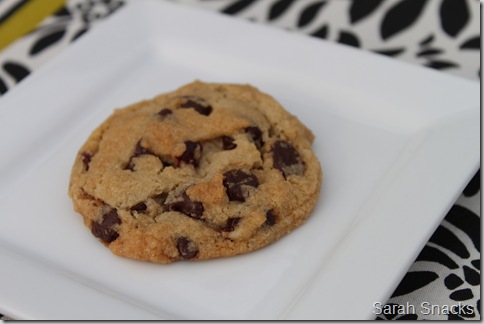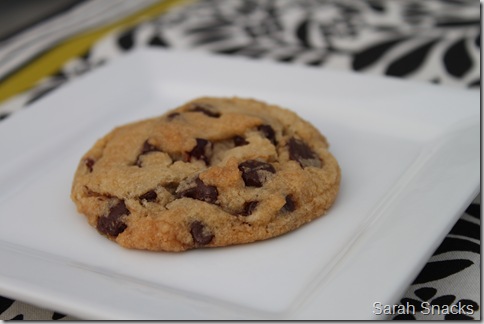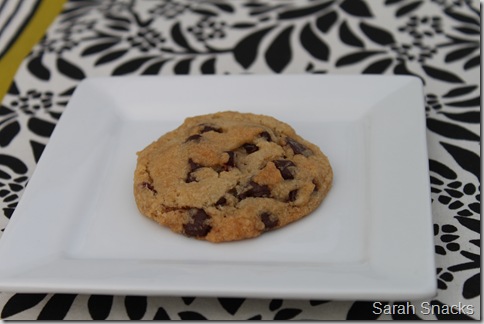 SOOOOOOO GOOD!!!!!!
See you tomorrow!  Till then…
Happy snacking!