Good morning!  There's not much better on a weekend morning than brunch!  We had some pretty amazing breakfast burritos, so I just had to share the recipe.
Bodacious Breakfast Burritos
Ingredients:
1 package tofu (drained but not pressed- you want a teensy bit of liquid)
1/2 bell pepper, diced
1/2 onion, diced
2 cups spinach
1 tsp turmeric
1/2 tsp Mexican oregano
salt and pepper, to taste
tempeh bacon
wrap of your choosing (I like the California Lavash wraps)
salsa, cheese and whatever else you want for topping your burritos
Directions:
Sautee peppers and onions until tender.
Crumble in the tofu.
Add your spices- the turmeric, oregano, and S&P.
Stir and simmer until some of the water from the tofu evaporates out.
Add your spinach and stir until wilted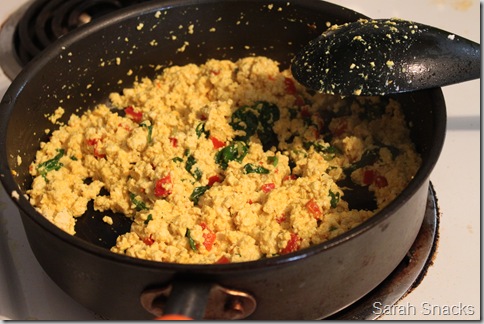 Get your wrap ready…
Load it up!  Start with the tempeh bacon…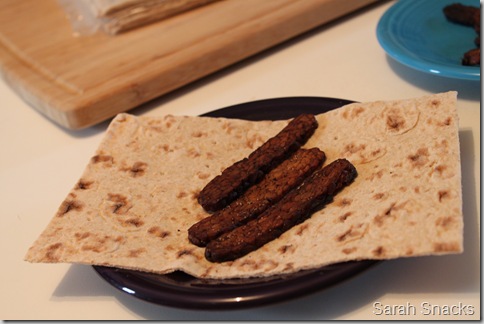 Then your tofu scramble…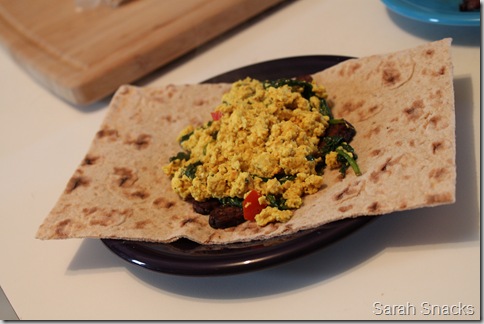 Then some Daiya cheese…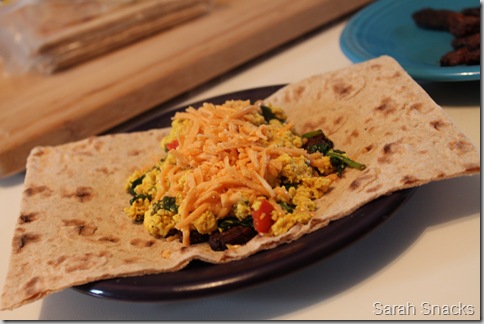 And salsa!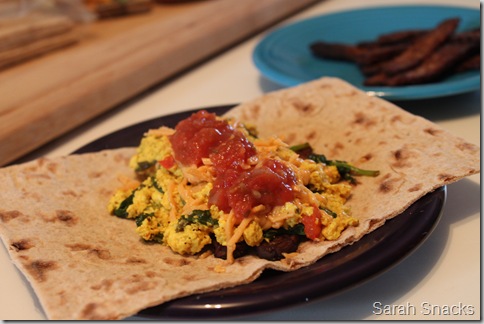 Enjoy on the patio on a lovely Sunday morning with a big cup of coffee!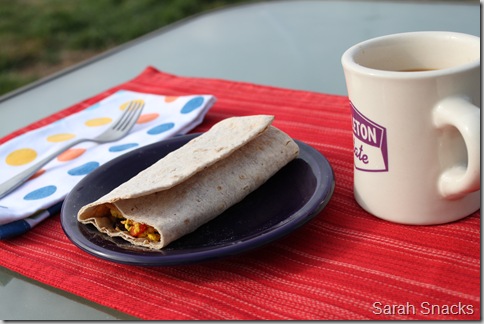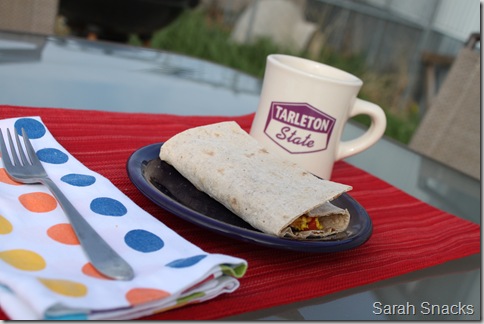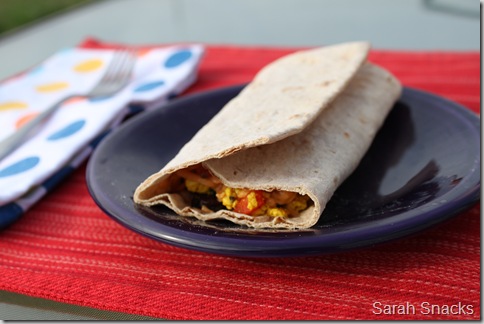 My favorite mug- go Texans!!!