WOW.
That's all I have to say about this one!  The husband declared these the best blueberry muffins ever. 
A  great healthy snack or a lovely to-go breakfast with some fruit!
Whole Wheat Blueberry Muffins (makes 12 muffins)
(Print this recipe!)
Ingredients:
2 cups whole wheat pastry flour
1/2 teaspoon salt
1 Tablespoon baking powder
1/2 cup organic sugar
1 cups unsweetened almond milk
1/2 cup unsweetened applesauce
1 teaspoon vanilla
1 1/2 cup blueberries
Directions:
Preheat oven to 350 F.  Spray muffin pan lightly with cooking spray.
Combine dry ingredients in a medium sized bowl.
Add wet ingredients and stir until just combined.
Fold in blueberries.
Divide batter evenly into the muffin pan.  You should get 12 muffins.
Bake muffins for 20-25 minutes until toothpick inserted into a muffin comes out clean.
Oh.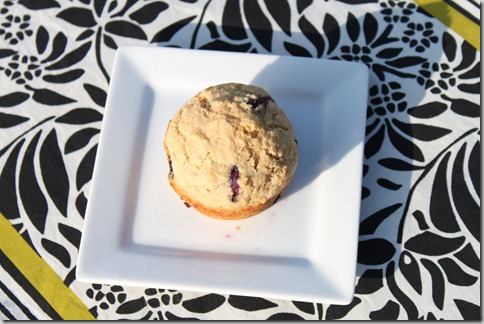 Em.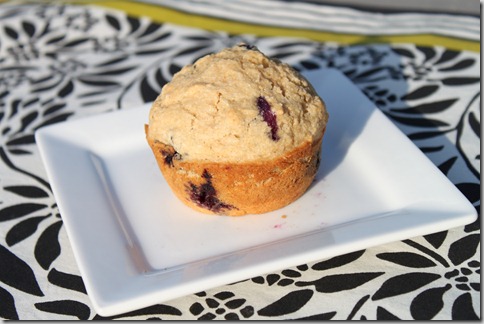 Gee.