Weather you make these as a sweet treat or to go with some tea, coffee and girl talk they're delicious!  They come together very quickly and the ingredients are things I typically keep on hand so if I need to make them in a hurry it's a cinch!
Chocolate Chip Scones
(Print this recipe!)
Ingredients:
1 1/2 Cup whole wheat pastry flour
1 cup all purpose flour
1 T baking powder
1/2 t salt
6 T earth balance (or butter)
1 cup chocolate chips
3/4 cup nondairy milk, plus more for brushing on top of scones
1 t vanilla
1/2 cup sugar
Directions:
Preheat oven to 400 degrees F
Mix together flours, baking powder, salt.
Cut in butter (you can use a pastry cutter or knives but I think it's simpler to just use your fingers!) until it resembles little pebbles.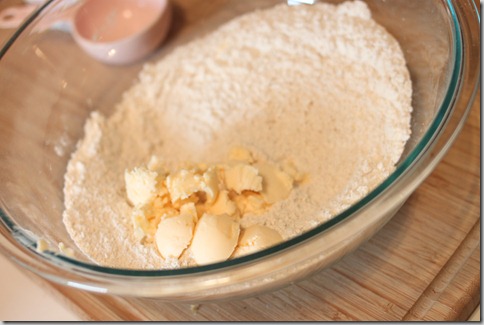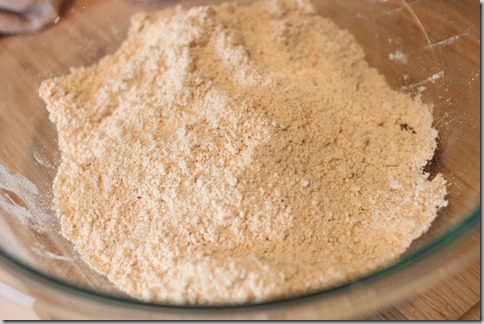 Stir in chocolate chips (yes, before the wet ingredients)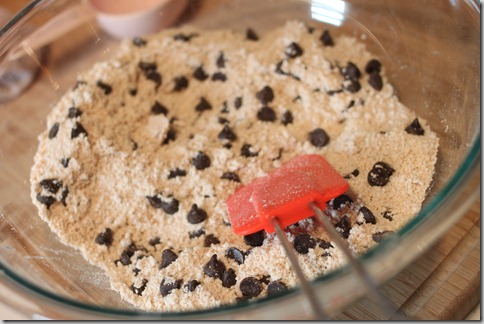 In a separate bowl or a measuring cup mix together sugar, nondairy milk, and vanilla.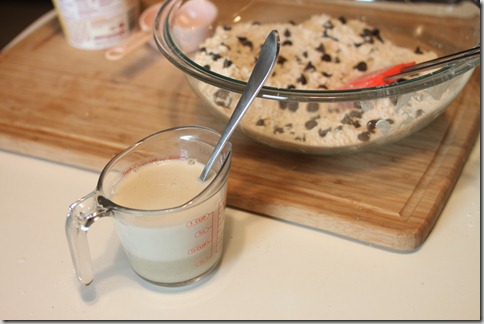 Mix the wet mixture into the dry mixture until combined.
Turn dough out onto a lightly floured surface and shape into a circle.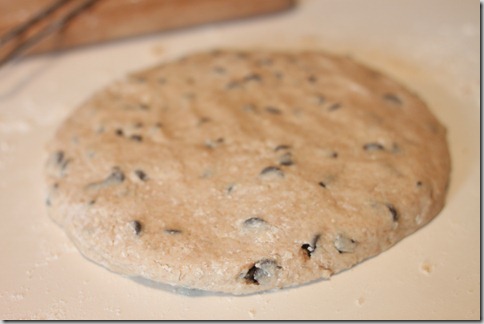 Cut into 8 wedges.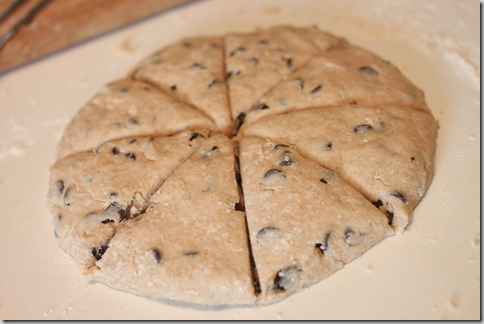 Place wedges on baking sheet (I use a baking stone- I love it more than anything else in my kitchen!), brush tops with nondairy milk, and bake at 400 degrees for 20 minutes.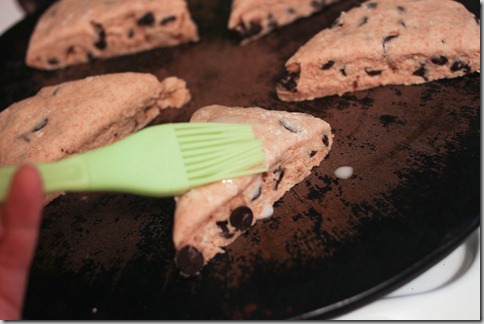 Allow to cool for a few minutes before serving.  Serve warm with your favorite tea or coffee.
De. Lish.