I made this one day on a whim and it turned out pretty great. The only problem is that I didn't really remember how I made it. I just threw stuff randomly into the food processor and it turned out tasty. I had to go back and think about it, but I think I finally got it! Plus I knew if I didn't figure it out I'd have hell to pay from Laura

!
I hope you make this- it's so good!
Cinnamon Vanilla Almond Butter
Ingredients:
2 cups raw almonds
2 Tablespoons maple syrup
2 teaspoons vanilla extract (my secret weapon is that I use Mexican vanilla!)
1 teaspoon cinnamon
pinch of salt
drizzle of canola oil (optional, depending on what kind of consistency you like with your AB- I like mine a little runny so I add a little)
Directions:
Preheat oven to 325 F.
Pour almonds onto a baking sheet.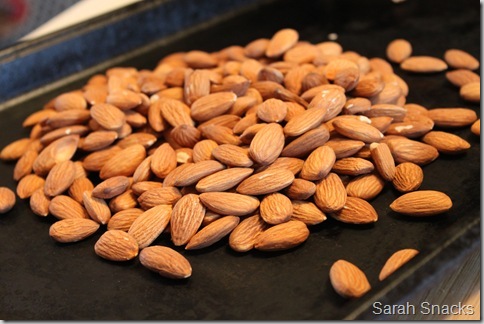 Pour maple syrup onto almonds.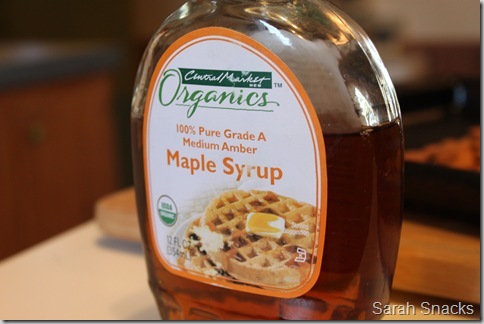 Get your paws in there and mix it all up!
Place in the oven for 20 minutes, stirring every 5 minutes.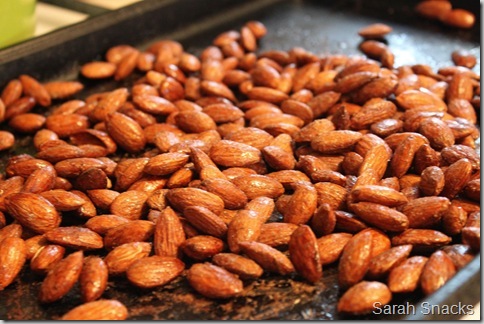 Let them cool completely, then pour them in the food processor (I help mine along by putting them in a bowl in the freezer- it cools them off faster!)
Follow my almond butter tutorial for butterizing the almonds in the food processor.
Toward the end of the processing add the cinnamon, vanilla, salt, and canola oil(if using).
When you're done pour it into a jar and take pictures of it!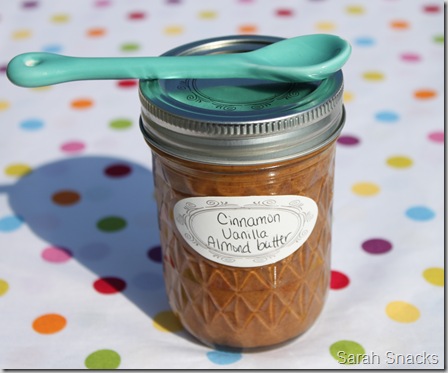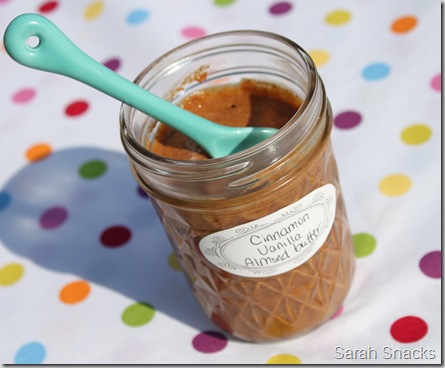 And don't forget to let me know how much you love it!