Hey everyone!!  One of the appliances I love most in my kitchen is my food processor.  Hands down.  But really great food processors are pretty expensive.  We were very blessed to receive ours as a wedding gift.  Also it's sometimes too big to do the job I need it for, like making small batches of dips and chopping small quantities of veggies.  Enter my new toy…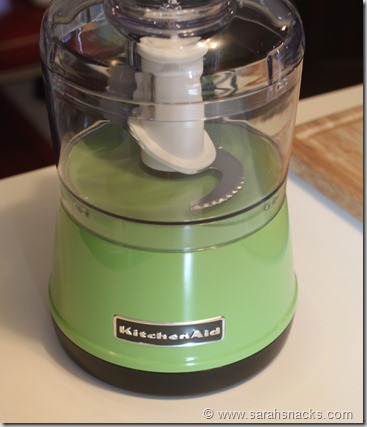 The mini food chopper!  This bad boy was on sale at Target this past weekend- I think I paid $30 for it.  I had been thinking about getting one and as I saw this one on sale I knew it was the one!  I've had a super cheapy one before but it didn't work well and I ended up throwing it away.  Spend a little money if you're going to get something like this.  It's worth it, I promise! 
This little food chopper is absolutely PERFECT to make the dip recipe I'm sharing with you today!  Also I hear there's some kind of football game this weekend, and that it's kind of a big deal.  So maybe you should make this to snack on during said game!
Spicy Black Bean Dip
Prep Time: 10 min
Keywords: food processor appetizer dip vegan vegetarian black beans Super Bowl
Ingredients
1/4 small onion
1 jalapeno, seeded
1 clove garlic
1 can black beans, drained and rinsed
1 t salt
1/4 t ground black pepper
1 T nutritional yeast (optional but it adds a lovely flavor!)
1/2 t chili powder
1/4 t ground cumin
1 T cilantro
big squirt of lime juice
1-2 T water
Instructions
Place onion, jalapeno, and garlic in a food processor and pulse it until finely chopped.
Add black beans, salt, pepper, nutritional yeast, chili powder, cumin, cilantro, and squirt of lime juice and process until the dip starts to come together.
Stream in water until the dip meets desired consistency (I used 1 T).
Sooooooo good!!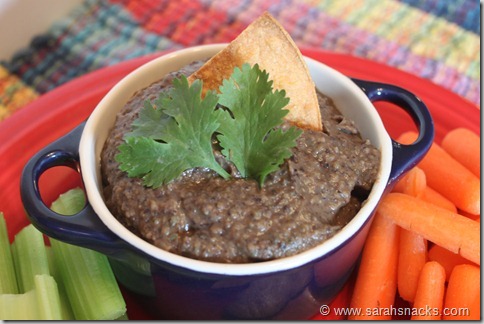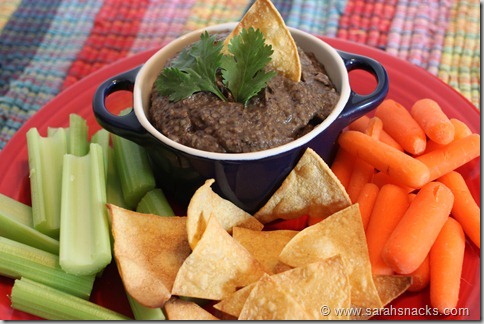 And not too shabby in the caloric department either!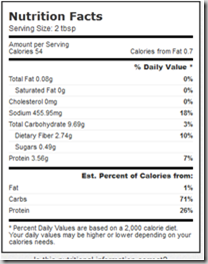 Delish!  Enjoy!