Sorry I've been MIA this past week, I've been busy busy busy with projects and tests!  I'm hoping a delicious recipe will make up for it?
I grabbed this recipe from Liz and altered it a bit to suite my taste buds.  Thanks Liz for posting this recipe- it's so yummy!!  I'm absolutely in love with lentils and this did not disappoint!
I  put most of this together ahead of time so I could go to the gym and just pretty much throw this in the oven when I was ready to cook it.  I did almost all of it ahead, then right before I wanted to cook it I poured on the enchilada sauce and sprinkled on the cheese!
So here we go!
Spicy Lentil Enchiladas
Ingredients:
1 cup dry lentils
1 cup salsa (I like Clint's Texas salsa– the HOT kind!)
2- 2 1/2 cups water (start with 2, then add more if you need)
1 can (15 ounces) fat free refried beans
1 can (4 ounces) diced green chiles
12-14 corn tortillas
1 can mild enchilada sauce (the BIG one)
1-ish cup cheddar style vegan cheese (I like Daiya)
Directions:
First let's start with our tortillas.  There's a trick to working with corn tortillas.  You basically need to "steam" them so that they don't break apart while you're rolling them.  So here's what you want to do…
First heat a skillet to medium heat. 
Dunk a tortilla in water.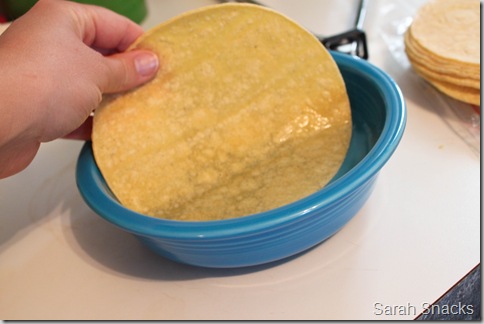 Place it in the skillet and let it sit for 30 seconds.  Then flip it and let it sit for 30 more seconds.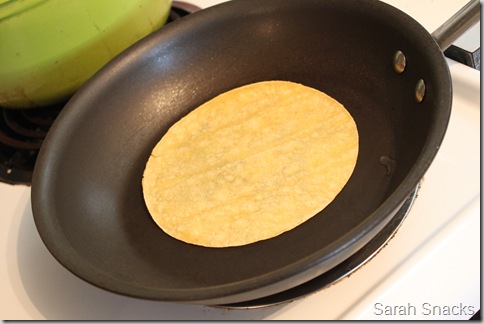 Then you'll have a nice soft corn tortilla that is easy to work with.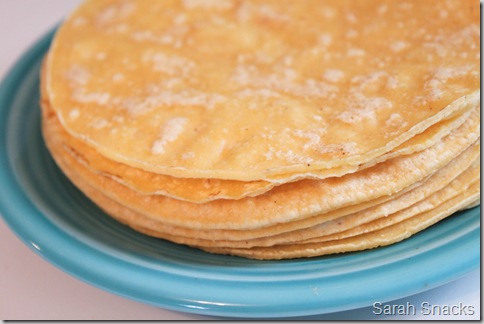 Wrap them up in some foil and set aside until you need them.
Bring lentils, salsa, and water to a boil in a saucepan. Simmer for around 40 minutes (mine took a little longer) or until lentils are tender.  Add extra water as needed.
Add the refried beans and chiles; stir until well combined.
Divide filling mixture between the tortillas. I used one of those cookie scoop things because I like everything to have an even amount of filling.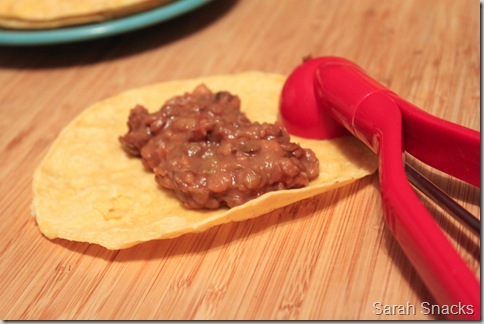 Roll and place in a lightly greased 9×13-inch baking dish.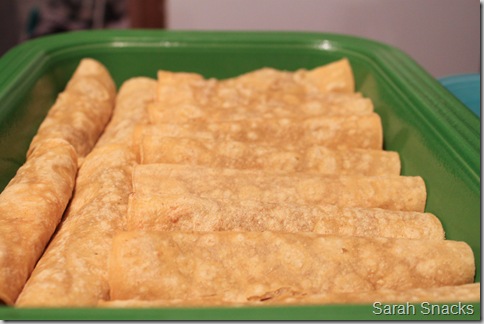 Top with your enchilada sauce and cheese.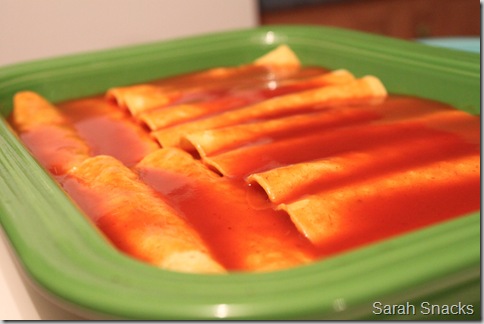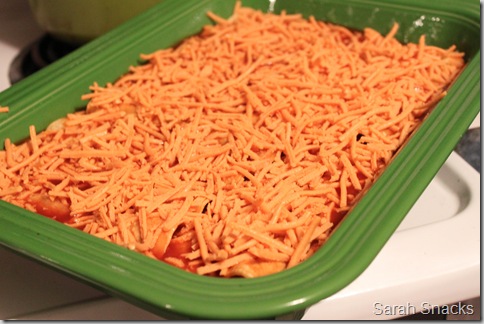 Bake in a 350 degree oven for 25-30 minutes or until cheese is melty and browned.  (I didn't have enough patience to wait until it was browned- as long as it's bubbly and melty it's ok!)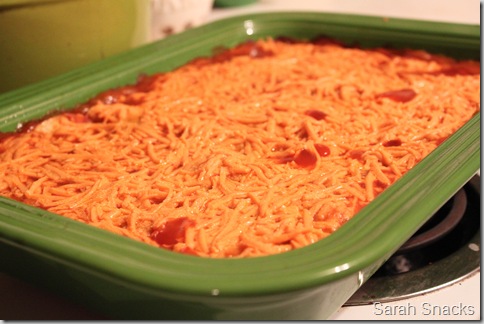 SO GOOD!