Last week's weight: 172.2
This week's weight: 173.6
Change this week: + 1.4
Total weight lost:  36.4 lbs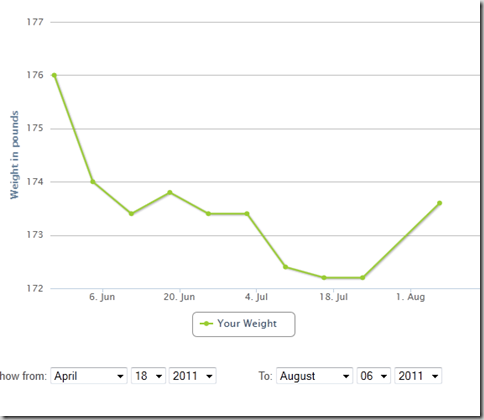 Boo.
This week was so stressful for me.  And I gain weight like crazy when I'm stressed as much as I am right now despite doing everything right.  It happens.  Let's just keep moving, shall we?
I went to an actual weight watchers meeting this morning, so hopefully that will be helpful motivation for the week.  I've just been using the etools and doing it on my own up to now.
Hopefully next week's numbers will look better!